News
06 May 2020
Monde Selection 2020 – gold medal for Juliusz Słowacki vodka
Juliusz Słowacki vodka is the next product from the BZK Alco portfolio that received the Gold Quality Award in the international Monde Selection 2020 competition.
The Gold Quality Award is awarded to products that have obtained from 80 to 89% of the maximum number of points. Juliusz Słowacki vodka is the result of the work of top-class specialists who oversee the production process at every stage.
Juliusz Słowacki vodka is not the only product from BZK Alco, which have been appreciated by the jury of the Monde Selection competition. In 2018, Kazimierz Wielki and Björn vodkas were awarded Gold Medals. Senator Komorowski Organic Vodka received the Grand Gold Medal.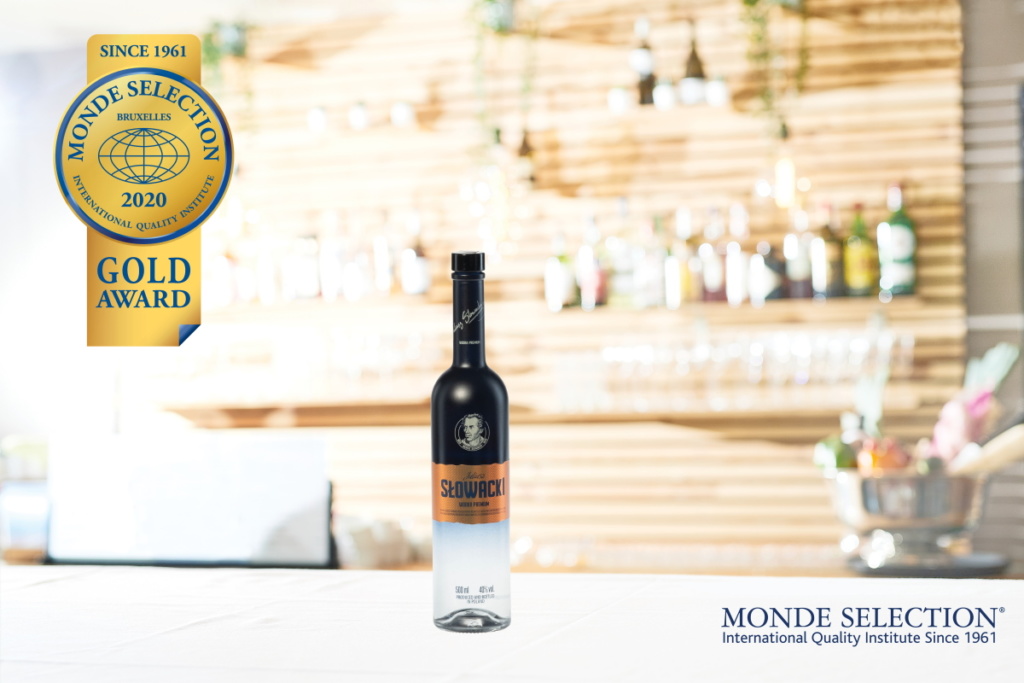 Actions taken by the panel of experts of the Monde Selection competition are aimed at providing the most impartial and independent analysis. The jurors judge individually, based on very precise methodology and criteria. The evaluation procedure of Spirits & Liqueurs is mainly based on organoleptic tests. Before each tasting session, experts receive a technical sheet explaining the geographical origin, ingredients, alcohol content, production methods used, and any other information needed to assess the true quality of the product and its properties.
The Monde Selection International Quality Institute, founded in Brussels, is one of the most reputable and trusted organizations in the world of consumer product certification. Over 3,200 products have been qualified for this year's edition of the competition, which has been held for 59 years. All of them have been rigorously analyzed, tested, and tasted by a jury of independent experts, including world-renowned oenologists, master sommeliers, chemical engineers and trade journalists.